Maine is in an unfortunate leadership position in this country to be figuring out in real time how to address PFAS (per- and polyfluoroalkyl chemical) contamination on farmland. As we wrote in a previous blog post, these forever chemicals persist in the environment decades after they were used and this problem is not specific to Maine. 
Meaningful change will require swift federal action.
Large corporations have created this problem across the United States and the rest of us are now faced with widespread contamination. Weak federal oversight has allowed these chemicals to go largely unchecked and unregulated. At this time there are no current federal thresholds for PFAS contamination in food crops.
Action is urgently needed at the federal level to better understand the scope of contamination across the country, establish safety standards, and immediately restrict the production and disposal of these forever chemicals. Send a letter to Food and Drug Administration (FDA) Commissioner Janet Woodcock demanding action.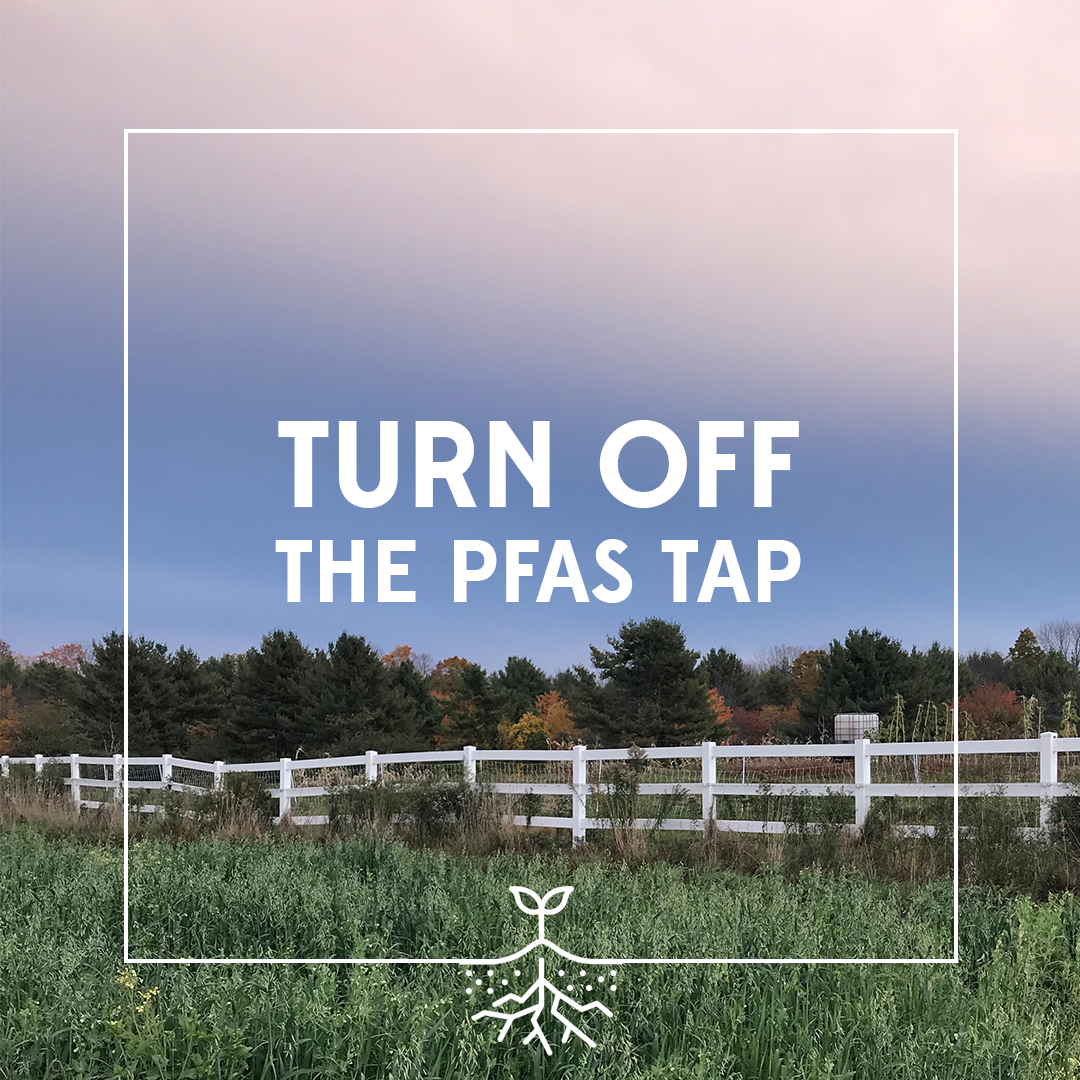 Support our work.
MOFGA has quickly shifted resources across all departments to respond to this rapidly unfolding situation.
Current MOFGA work on PFAS includes:
Collaborating on on-farm research with Maine's Department of Environmental Protection and University of Maine Cooperative Extension to better understand long-term PFAS uptake by forage.
Leading a cohort of professionals who are developing support for farms, including piloting a free private testing and consultation program, developing a FAQ brochure, and creating public decision-making guidance.
Managing an emergency testing fund with Maine Farmland Trust, created to support affected  farms.
Despite the long-term devastating effects of PFAS contamination, there are no current federal thresholds for PFAS contamination in food crops. We're working with many Maine-based organizations engaged in passing policies in the Legislature to:
Determine the prevalence of PFAS in pesticides sold and used in Maine and create a plan to eliminate the use of PFAS-containing pesticides.
Promote research on crops that can be grown to help remediate PFAS-contamination of soil.
Require product manufacturers to report whether they have intentionally added PFAS to their products.
Empower the Department of Environmental Protection to prohibit the sale of certain products containing PFAS.
Eliminate the sale of PFAS-containing products by 2030, unless their use is deemed unavoidable.
Require testing and monitoring of soil and groundwater where PFAS-contaminated sludge has been applied.
Close a loophole that currently allows PFAS-contaminated sludge to be mixed with compost.
These ambitious policies will only be passed with the support of Mainers across the state.
This past legislative session, MOFGA aided in the passing of several bills to prohibit the use of PFAS in agriculture and support impacted farmers. Maine is the first state to ban the practice of spreading sludge linked to PFAS contamination. To learn more about the landmark PFAS legislation passed in Maine, click here.