Maine Farm Resilience Program
Are you ready to take your farm business to the next level?
Introducing the Maine Farm Resilience Program!
MOFGA's Maine Farm Resilience Program provides individualized support to advanced-beginning farmers (5+ years experience) grappling with critical questions of scaling up, accessing and adapting to new markets, managing risk, innovation and diversification, and re- strategizing business plans to achieve long-term farm viability.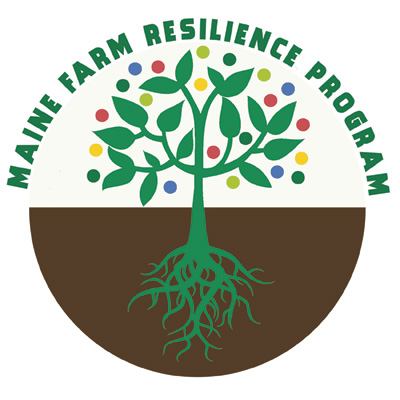 Program benefits include:
Our next deadline: February 15, 2022
Email [email protected] or call
(207) 568-6017 for more information
This is material is based upon work supported by USDA/NIFA under Award Number 2021‐70027‐34693.
Our 2022 Maine Farm Resilience Program Cohort
Our 2021 Maine Farm Resilience Program Cohort
Our 2020 Maine Farm Resilience Program Cohort
Our 2019 Maine Farm Resilience Program Cohort