Ways to Support Organic Dairy
In 2022, organic livestock and poultry farmers are facing devastating economic challenges as international supply chain and inflationary pressures caused organic feed shortages (corn and soy) that have been exacerbated by drought conditions that reduced hay yields. While all agriculture is facing this type of pressure, the degree of harm is unique to organic feed. Prices for organic soybeans in the United States rose to $40.52 per bushel in May 2022, up nearly 110% from January 2021's $19.37 per bushel. Today organic soybean prices are still over $31 per bushel. During that same timeframe, conventional soybean prices ranged between $13 and $17 per bushel and as of this fall are around $14.50 per bushel. Organic dairy farmers are having to max out lines of credit to feed their cows, cut back on feed rations and make painful exits from production. Organic dairy farmers and their families are under tremendous stress and the impacts of this crisis ripple throughout Maine's local food supply. 
This comes on top of the decision by Danone, the owner of the Horizon Organic brand, to terminate contracts with 89 organic dairies in the Northeast, including 14 farms in Maine. Four of those farms exited organic dairy production as a result and nine farms were picked up by Organic Valley (some increased their production from cows that were purchased from exiting farms). 
Meanwhile, consumer demand for organic dairy and yogurt has gone down over the course of 2022, limiting what processors can do to increase pay price to a degree that would enable farmers to cover increased feed costs. MOFGA is working with regional and national partners to ask for federal short-term relief payments for the increased organic feed costs that organic livestock and poultry farmers incurred in 2022 and longer-term support in the upcoming Farm Bill. Of course, in addition to the need for  federal support there is an increased need for consumers to support local, organic dairy.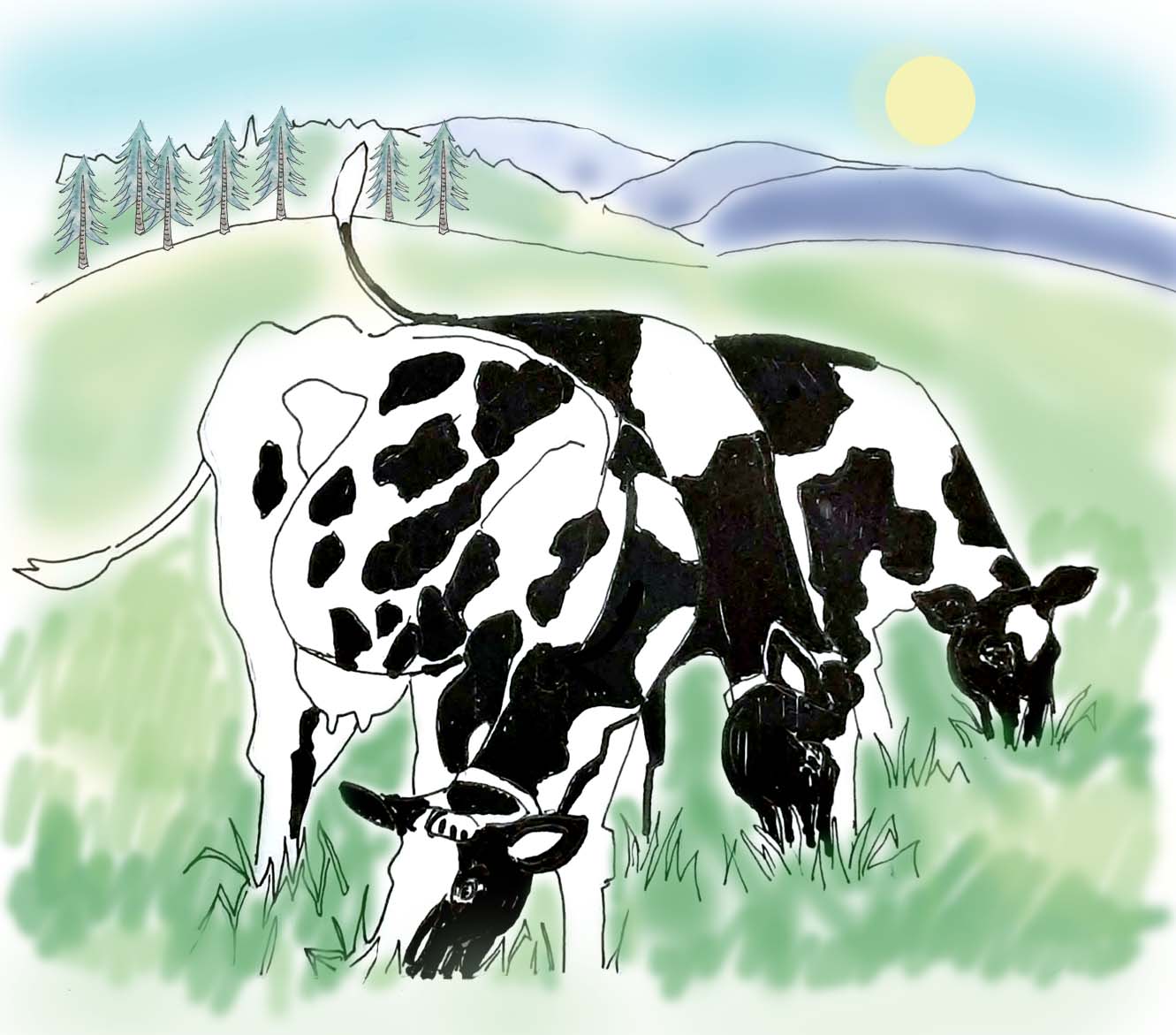 Organic dairy farms are the backbone of many of Maine's rural communities. These farms are fixtures in the economy, supporting local businesses and contributing significantly to the tax base, while also providing tremendous environmental benefits through the open space and wildlife habitat they support. Their regeneratively managed fields sequester carbon, and, of course, these farms supply milk free of synthetic pesticides, herbicides and growth hormones, making them a critical part of a healthy food system. 
However, the dairy system in the Northeast has been and continues to be at risk of collapse. While critically important to the region, organic dairies historically have not been treated as such. There are currently 61 certified organic cow and goat dairies in Maine. Many, but not all, of the certified organic dairy producers wholesale their milk to dairy processors.
Want to learn more about the issues dairy farmers are facing in Maine? Listen to the December episode of Common Ground Radio, archived here.
Buy organic dairy from Maine at the grocery store.
With the exit of Horizon Organic from the Maine dairy market there are two large processors, Organic Valley and Stonyfield, which support local, organic dairies. To determine the origin source of milk sold by large processors, look at the code printed on the container; find out more about where to look here. The code "23" indicates that milk is from Maine.
Purchase organic dairy directly from local farmers.
You can also find milk from local, organic producers at farm stands and food stores across the state — just look for the MOFGA certified organic logo. Here are some MOFGA-certified organic dairies that sell products directly to consumers or through local stores.
Balfour Farm

, Pittsfield — milk, cheese, yogurt 

Cosmic Goat Farm and Dairy

, Litchfield — goat's milk, cheese, yogurt 

Grace Pond Farm

, Thomaston — whole raw milk

Misty Brook Organic Farm

, Albion — milk, cream

Straw's Farm, Newcastle — whole raw milk 
The Milkhouse

, Monmouth — milk and yogurt

Tide Mill Organic Farm

, Edmunds — milk, flavored milk, butter, cream 

White Orchard Farm, Frankfort — milk, cream, yogurt
Cook with local, organic dairy products in your kitchen.
If you need some new-to-you dairy recipes, Roberta Bailey shared these recipes featuring dairy in her Harvest Kitchen column a few years ago. MOFGA also has an online video course on cheesemaking for beginners. Eric Rector of Monroe Cheese Studio walks you through the basics of turning organic raw milk into delicious cheese. 
Find all MOFGA-certified organic dairies using our online searchable database.